Star Dust Book Lounge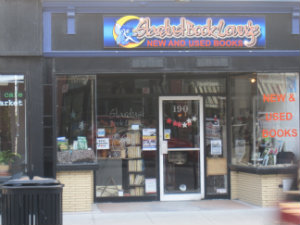 We are a gently used bookstore. We pride ourselves in finding the impossible and like to carry all the stuff no one can ever find. If we don't have it we will do whatever we can to find it for you.
Our books are in a "like new" condition and we don't like to put anything less out on our shelves.
190 North Christina St., Sarnia
(519) 337-7827
For more information Click here