Point Edward Waterfront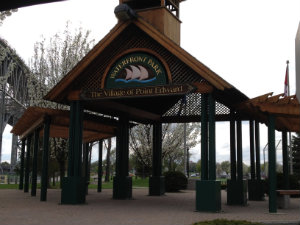 The absolute perfect place to walk, run, or bike through trails along the river. Trails start at the Casino and take you right in to Canatara Park. You can also sit on one of the many benches along the river to view the freighters and plethora of other water craft floating in the water.
Be sure to visit any of the four famous french fry trucks in the area while enjoying the cool air in the summer from the current of the river.
Livingston St., Point Edward
(519) 337-3021
For more information Click here